Are you looking for a valid web agency that creates websites in Chieti? Smart Life is in Lanciano and takes care of creating websites, ecommerce sites, and management software, throughout the province of Chieti, in Abruzzo and in Italy. We have been operating in the field of websites since 2013, we follow innovations in technology, information technology and digital communication every day. We have been updating ourselves as required by the internet site market in Chieti for more than ten years. We carry out an analysis of your business, your products and services and try to give you the best solution to create the most suitable website, which is visited by the whole province of Chieti and beyond. Are you afraid that your website won't appear in Google results in the province of Chieti and its surroundings? We know the strategies needed to get your website the right visibility and get the top positions in online searches.
Create a new website in Lanciano with Smart Life
Being present online with your own website is now essential to be found and chosen by new customers in the Chieti and Lanciano area. Do not hesitate to contact us to ask for advice and a quote for the creation of a new website in Lanciano. We are located in Lanciano, near Chieti and we are at your disposal for an appointment in which we will give you advice on how to improve your online presence through a website that will have all the necessary characteristics to obtain the right online visibility. If you worry about the expenditure and are on a budget, don't worry! We have an optimal solution for all budgets, without neglecting the quality of the website. The site alone does not always produce the desired effects, we will not fail to advise you on any marketing campaigns to be visible online not only in the province of Chieti but throughout Italy. If you are looking for a website agency in Lanciano, we are ready to answer all your questions in person too. Online presence through social media management and the website has become almost mandatory especially after the Covid 19 pandemic. If you are present on the internet with your products and services, it is likely that your business will be able to resist on the market. The massive catchment area, which you can reach with your new site, extends beyond the province of Chieti. It will give you the opportunity to be known by as many people as possible in your area and extend your clientele thanks to the quality of what you sell. How can a website help you?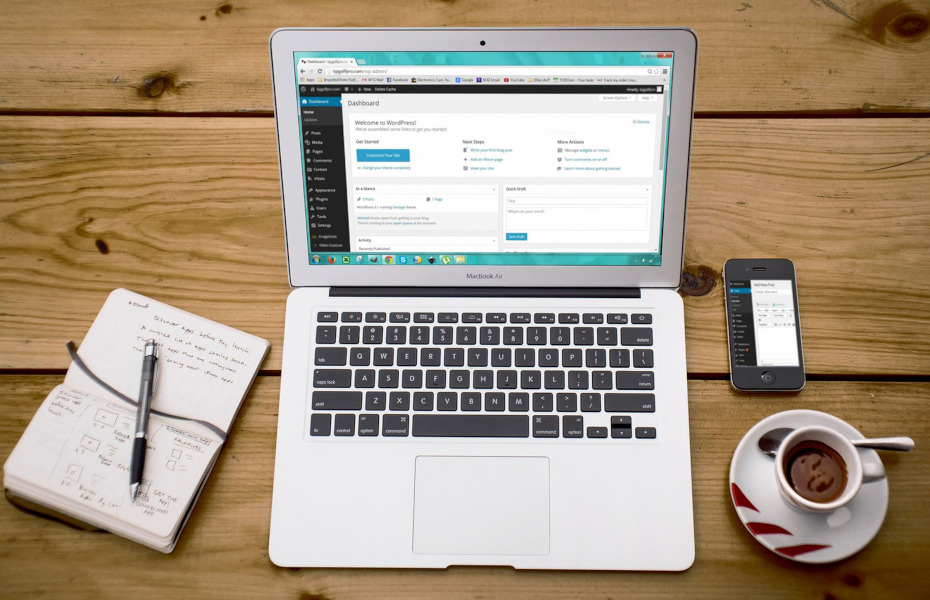 Makes it easy for people who want to contact you to find your contact details: telephone, email, address, working hours
increase your brand awareness and the trust of people, who feel safer if a company or professional "exists" on the internet
you can make your services and products known to a much wider audience
you can reduce the customer support workload by putting online answers to the questions they ask you most often
you can measure with certainty the results of marketing campaigns through site statistics
Smart Life: a reliable web agency with decades of experience
Smart Life is a web agency located in Lanciano and has already gained ten years of experience in the web environment. There are many solutions for your digital communication and we will not hesitate to show you the most suitable one for your business. Not only websites for the catchment area of Chieti and its surroundings, but also professional social profiles and ecommerce sites to sell online throughout Italy and the rest of the world. We also take care of carrying out a detailed analysis of all the most effective methods to improve your online presence such as SEO and SEM marketing activities to improve the indexing of your online site. Not being online with your brand through a website means rejecting various sales opportunities and is a bit like hiding from various users who are looking for your business. Don't hide, contact Smart Life and start with us a new way of communicating to an ever wider audience. Don't think the investment is worth it? We will show you several successful cases where websites have increased the turnover of many companies. Investing in your online presence will make you known not only in Chieti but throughout Abruzzo.
static or dynamic showcase site
corporate or personal blog
landing page and squeeze page
forum or portals with reserved area
To carry out our projects we use CMS such as Wordpress and Joomla, or ad hoc implementations in HTML and PHP (like the site you are visiting now) , based on your requirements and available resources. All the sites we create are responsive to perfectly adapt to the screens of tablets and smartphones.